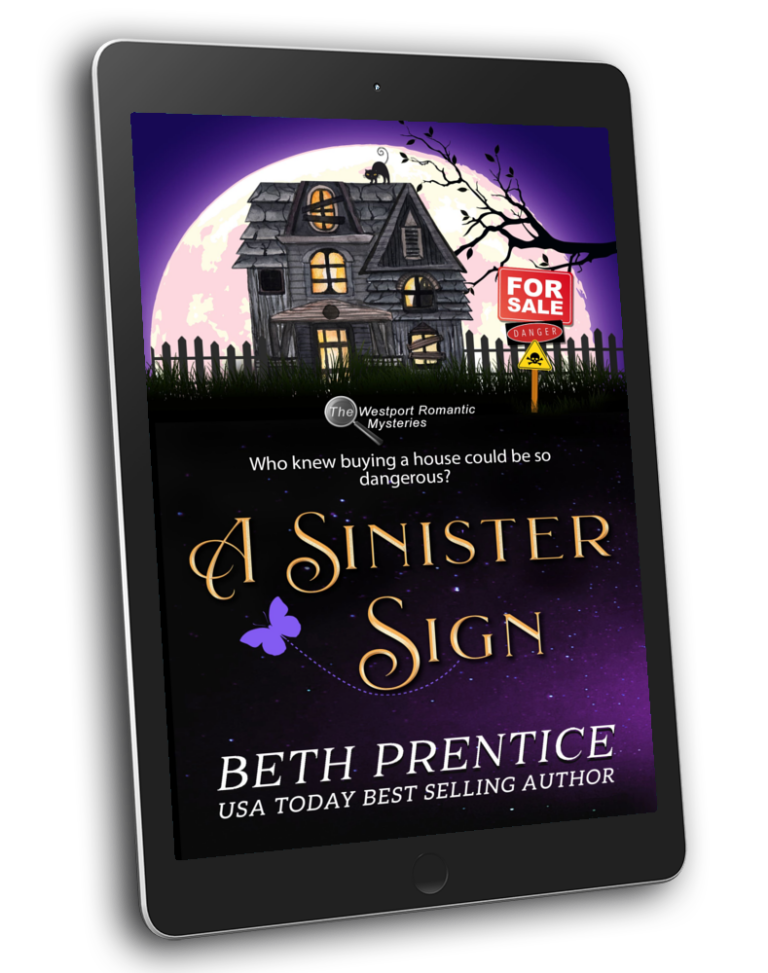 Subscribe today and get a FREE copy of A Sinister Sign!
An Invitation To Murder
If you like handy heartthrobs, suspenseful puzzles, and quirky characters, then you'll adore these series
Matilda's Wish
If you like loveable characters and heart-warming romance with a dollop of mystery, then you'll love Matilda's Wish.
Aloha Lagoon Series
There's trouble in paradise.. Welcome to Aloha Lagoon, one of Hawaii's hidden treasures..
Meet the Women of Westport
The much awaited box set available now!
Read for free with Kindle Unlimited
Dangerous Deeds is the first book in this light-hearted romantic mystery series.
Welcome to the town of Westport!
Hover over the dwellings on the town map to learn more about each character!
"This book quickly became a page-turner as I could not put this book down. This was an enjoyably fun book and I look forward to more adventures with Sam and her friends in delightfully amusing series."

Dru's Book Musings

Lethal Tide
"This was a delightful read and I hope to see more light and humorous mysteries from this author."

Dru's Book Musings

Deadly Wipeout
"With the perfect balance of humour, romance, and wicked commentary, this novel has opened my heart to more from Beth Prentice. With a well-edited pen, Matilda's Wish is sure to convert any reader to this fun story with its strong character development and tightly woven plot. As happy endings go, Matilda's Wish does not disappoint. Now a Beth Prentice fan, I am anxious to read more."

Lisa McCombs for Readers Favourite Book Reviews

Matilda's Wish
"Delightful, romantic and witty. I loved this story so much!"

Tess Wood - best-selling author of Love at First Flight

Matilda's Wish
"Beth Prentice weaves a heart-warming story full of love, laughter and just enough suspense to keep you guessing. Matilda's Wish is the perfect feel-good read. You will fall in love with Tilly!"

Gemma Halliday - New York Times best-selling author

Matilda's Wish
"Dangerous Deeds is funny and witty, with flirting, friendship, and sleuthing. A true delight and an addictive read!"

Anonymous - Readers Favourite

Dangerous Deeds
"Beth Prentice delivers another fantastic Lizzie story in a cozy murder mystery so funny and crazy that you won't want to put it down. Give Murder a Hand is a true delight, with a
riveting mystery, crazy family exploits, and a romantic comedy on the side."

Anonymous - Readers Favourite

Give Murder a Hand
"Beth Prentice's Deathly Desire is a fast-paced and exciting novel that blends the family saga,
thriller and sleuth mystery genres into an entertaining and credible romance."

Anonymous - Readers Favourite

Deathly Desire
"The situations the cast got entangled with was a hoot and I can't wait for the next book in this delightfully appealing series."

Dru's Book Musings

Deadly Tails