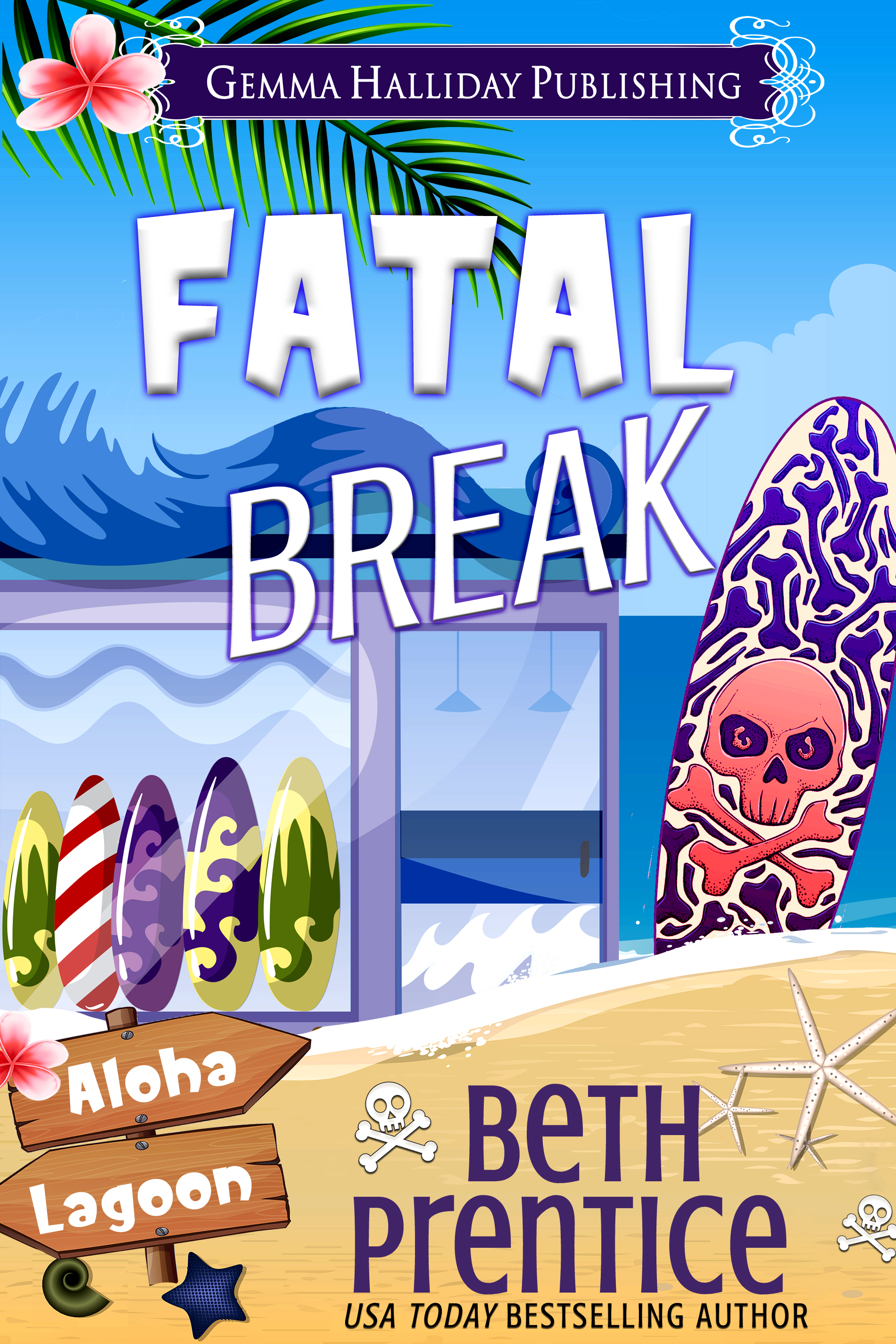 Coming Soon – 20th August 2019!
From USA Today bestselling author Beth Prentice comes the next killer beach read in Aloha Lagoon…
Samantha Reynolds' life in Aloha Lagoon feels like it's finally smooth sailing. She's settled into her job as the resorts' surf instructor for children, things are looking good with her boyfriend Casey, and she has an amazing BFF in the local surf shop owner, Alani.
But when a storm hits Aloha Lagoon, Alani's past comes back to haunt her, and Sam finds her bestie standing over the dead body of her wayward ex-boyfriend. While Sam knows Alani is innocent, the local police aren't so easily convinced, and Sam realizes it's up to her to clear Alani's name and find the real killer before her friend ends up behind bars. Why was Alani's ex back in town? What was he doing in Alani's shop after hours? And who is the mysterious raven-haired woman in his life and what does she have to do with it all? Sam is determined to find out…only can she do it before the real killer catches her? Or will Sam's time in Aloha Lagoon come to a sticky end?