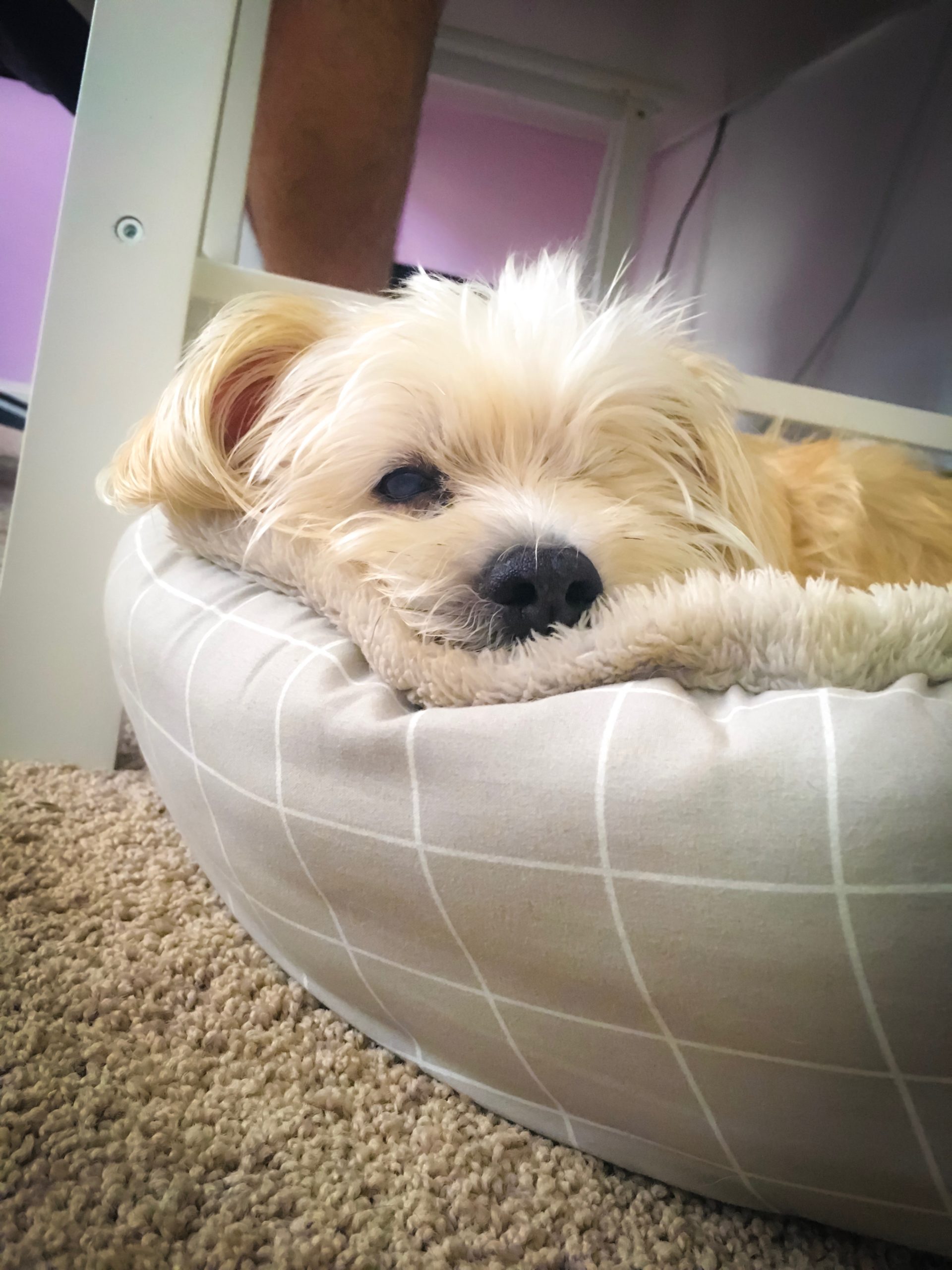 Once upon a time I never believed in reincarnation, but that was before I met Bindi…
It was a cool day in the middle of winter, but the sun was shining on the shop window illuminating the for-sale sign, and three little dogs yapped out at me, their tongues hanging joyfully and their tails wagging. They were the cutest little bundles of fluff I had ever seen, but one of them in particular, pulled on my heart strings.
She saw me and moved closer to the glass, her deep brown eyes filled with kindness. I knew that I needed to take a closer look at her, so I asked if we could meet.
Once she was in my arms, her little black nose twitching as she checked me out, she licked my chin and we all instantly fell in love.
What I didn't know that day was that my belief system was about to be challenged, because it turns out that Bindi was Houdini reincarnated. Well, that was my opinion and I was basing it on the way that she could escape from anything. And I mean anything!
We already had a dog Digger, so our fencing was adequate. Yet to Bindi getting out of it was as easy as opening a door and going for a walk. More than once I found her half way across our acreage heading towards the neighbours lawn. So we installed a second layer of fencing. This was a little trickier, but she quickly figured she could bite her way through this one, then wriggle under the second one, and make her escape. Humph.
A third layer was then installed, and we had hope that this would be the one that she wouldn't conquer. I'm sure she saw it as a challenge, one that she tackled with dedication and enthusiasm. The day that I found her suspended between dog wire, chicken wire and plastic coated wire, wriggling her way through to the other side I knew that drastic measures were needed.
But it wasn't only fences she could escape from. Nope, her harness was just another challenge. No matter how tight I made it, she could get out of it. And the time that she not only got out of her harness, but also jumped from the car the second the door was opened into the car park of the busy service station running alongside Australia's busiest highway, still causes my heart to freeze, and I'm sure it was solely responsible for half the grey hair that I now have.
But Bindi was a gorgeous girl, completely in tune to emotion. If anyone was upset she knew it, moving in close to comfort us in times of need.  When life threw curve balls her way, in true Bindi style, she handled it with her happy little smile (yes dogs can smile) and compassionate nature.
Last week she took her final breath and it broke our hearts. I know that she is now running with her buddy Digger, pain free and happy. I feel her presence around us and can't wait for her to be reincarnated.
Please choose us again Bindi. We miss you, and love you.
Rest in peace our pretty girl.
Xoxo